Heidi Crockett
LCSW, MSW, CMC, CHC, CSE, LMT*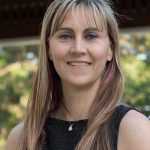 Heidi is a Licensed Clinical Social Worker with post-graduate training in counseling and relationships through the University of Michigan.  She is one of five AASECT-certified sexuality educators in Florida. Stress and sex using a relational neuroscience lens are her areas of expertise, (stress management, brain health, and intimacy).
          Author of "Caregiver Stress: Neurobiology to the Rescue" and professional speaker on stress and the brain. Crockett recently published, "The Neuroscience of Dating," a book about dating and good emotional health in relationships. She offers dating coaching for singles and psychotherapy to individuals and couples.
 Also visit: www.RedLightHeidi.com (PG-13 sexual health website).
Education:
1.  Middlebury College graduate–BA Cum Laude
2.  Florida School of Massage graduate–Licensed Massage Therapist, MA42442
3.  Florida School of Massage Orthopedic Massage certification–200 hour program
4.  Institute for Integrative Nutrition graduate–160 hour program on nutrition (29 hours of college credit)
5.  Power of Breath Institute graduate–144 hour program on breathing exercises and mindfulness
6.  University of Georgia graduate–Master in Social Work
7. University of Michigan School of Social Work–Sexual Health Certificate Program, 195 hour program, Sexuality Educator and Sex Therapist tracks
For more information on her education and clinical training, please click her Linked In profile here:  Linked In Profile for Heidi Crockett
Professional Speaking:
Ms. Crockett presents on the general topic of "Stress and Sex," click here for information on her professional speaking.
Some past presentations include: NAPGCM national conference, the NASW FL Annual Conference, Arden Courts—Tampa, Largo, Seminole, Saraasota (1.5 hr CEU program for healthcare professionals), Pasco FALA (Florida Assisted Living Association,) Pinellas chapter of the Florida Association of Directors of Nurse Administration, the Florida Health Care Social Worker's Association Annual conference, the Caregiver Hour Radio show, and the Guardian Association of Pinellas County.
Awards
Named an Honoree, (Outstanding Graduate Student,) by the Dean of the University of Georgia's Graduate School for the 2012 Presidential Honors Day Luncheon

Public Service Leadership Award,  1999 Middlebury College
*FL LMT #MA 42442,
LCSW–Licensed Clinical Social Worker,
CMC- Care Manager Certified through NACCM,
CHC–Certified Health Counselor through AADP (legally practice nutritional counseling throughout the US,)
CSE–Certified Sexuality Educator with AASECT.org
 Questions? Contact me at 
HeidiCrockett@gmail.com